3M Brushlon: Significance, History, and Alternatives
3M Brushlon: Significance, History, and Alternatives
Article Contributors:
1. OPT Industries
1 November 2023
3M Brushlon's proprietary filament technology was developed by the Minnesota-based 3M Corporation decades ago. Consisting of abrasive-filled nylon bristles engineered for various applications, Brushlon became an effective tool for surface preparation and finishing tasks.
Brushlon was designed to offer a versatile high-performance brush for vibratory feed conveying, cleaning, and a variety of other applications. Its versatility allowed it to be used on various materials — metals, plastics, and composites, among others — making it useful in the aerospace, automotive, cosmetics, medical, and electronics industries.  
While 3M Brushlon's straight brush products were typically used for abrasive purposes, many lines utilized an angled brush (like Brushlon 321B and 331B), allowing parts to be moved along a vibratory conveyor or shaker table without damaging them. Over the years, vibratory conveyor OEMs have come to rely on this product line. 
Many of the OEMs developed their machinery around the use of Brushlon products, which were recently discontinued by 3M. This has left a gap in the industry — especially as existing Brushlon products wear out — causing companies to look for alternatives.
Many have successfully found a replacement in PolyBrush, OPT Industries' replaceable brush mat for vibratory conveyor equipment. 
Replacing Brushlon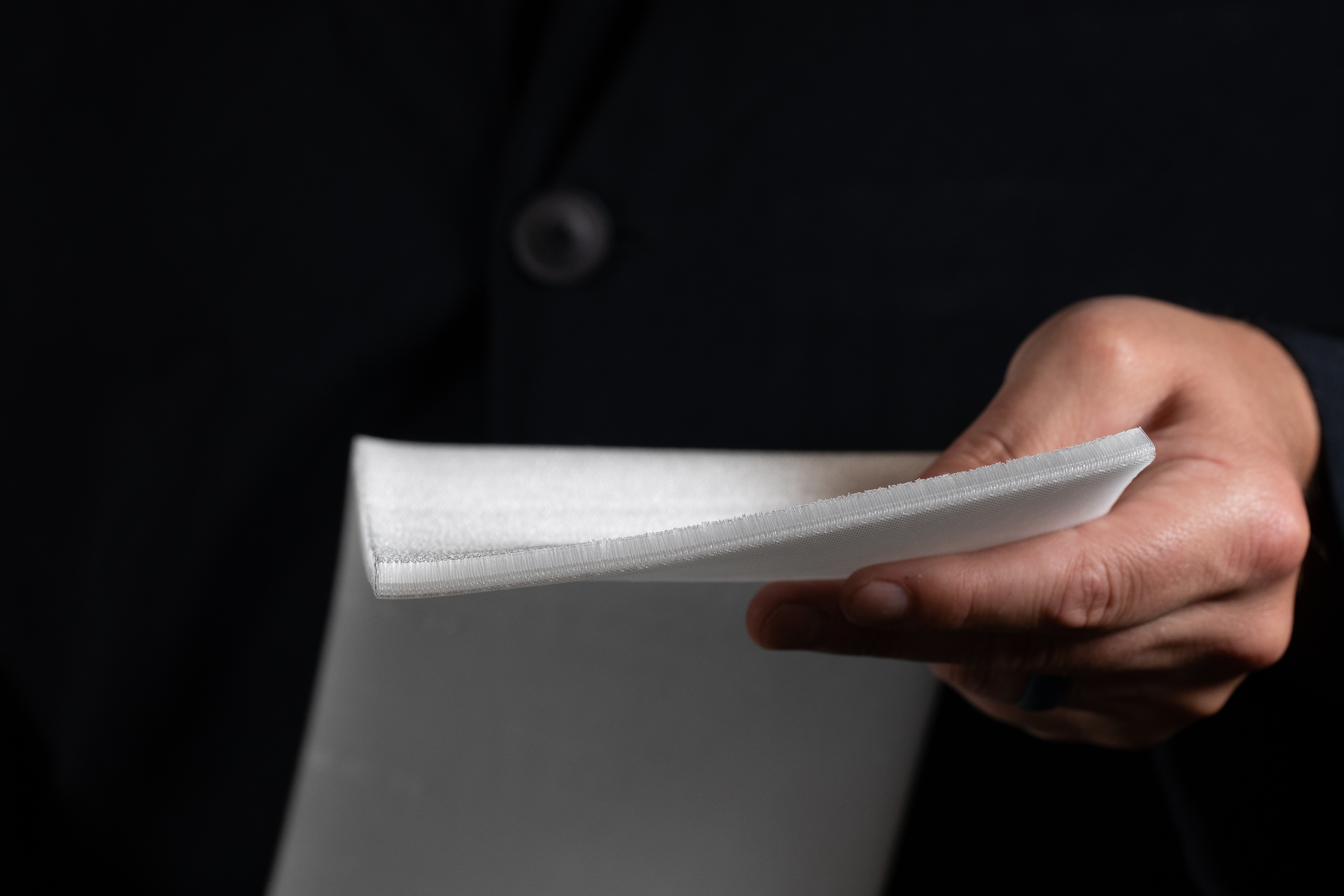 3M Brushlon was known for its ability to deliver consistent results. It was a significant tool in modern manufacturing and material processing before it was discontinued around 2020. 
Its departure has left a significant void in multiple manufacturing industries, especially those that require the use of vibratory conveyor equipment. Thus, there is an opportunity to capitalize on this missing link in the manufacturing industry. 
Given manufacturers' dependence on Brushlon, designing a new product with the specific goal of providing a Brushlon alternative to replace worn-out mats best serves vibratory conveyor OEMs. Even something as simple as creating a product with the same height as Brushlon prevents manufacturers from having to modify existing machinery.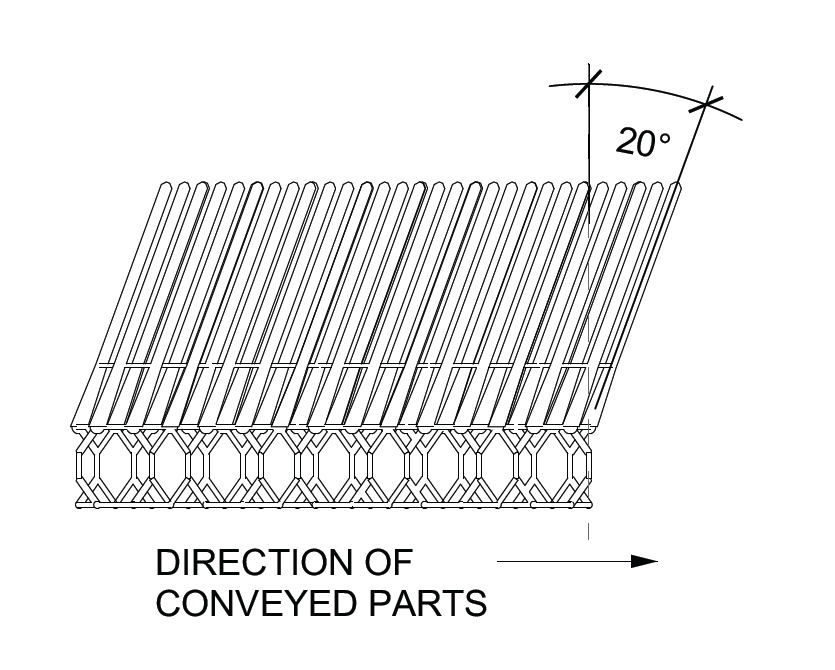 Companies that are familiar with Brushlon are also accustomed to the 20-degree tilt and trim length of 3M's Brushlon 331B and 321B series brush mats. A densely packed brush mat with those features can replace Brushlon by working effectively with machinery already on the market. 
Choosing PolyBrush
Headquartered in Illinois, Swiss Automation is one of several companies that has successfully swapped their worn-out Brushlon mat for PolyBrush.
Swiss Automation makes precision machine parts. In an automated assembly line, robots grab components and stage them in just the right way to ease the finishing of components later on in the process. The robots, however, cannot grab parts if they are touching another part. The solution to this problem is a vibratory separator or "shaker table". 
Swiss Automation Engineering Manager Kyle Rogner says the company uses both small and large products, though they only have one cell. That means three or four parts are running on the same vibratory separator on any given day. 
For years, Swiss Automation used a 3M Brushlon mat to assist in this process. After about three years, the company started to see wear and tear on its now-discontinued 3M Brushlon. 
"We started searching for other options," Rogner said. "It not being even available was a scary moment because we just got this thing working."
Swiss Automation had many companies say they couldn't help them, Rogner said. PolyBrush became the company's lifeboat. 
For other companies in need of a replacement for their Brushlon products, PolyBrush's bristles can deliver. They help move parts and create non-slip surfaces, with minimal gaps between bristles to enable effective load resistance. PolyBrush's proprietary production offers quality durability, and sheets can be easily cut and shaped to size, facilitating usage in various machines and configurations. Manufactured in Massachusetts, PolyBrush's density has been optimized to provide support for fragile pieces by holding them away from the conveyor. 
Using additive manufacturing to produce PolyBrush in the U.S., OPT Industries is able to offer a stable supply chain with much less external risk for companies like Swiss Automation, whose facilities rely on this product to function.
PolyBrush, an alternative to Brushlon brush mats for vibratory conveyors, is available for purchase. Those who are interested can submit their requests for samples via OPT Industries' website, optindustries.com/product/polybrush.