Behind the Scenes: A Look at Lumofil, Our Groundbreaking 3D Printed Cosmetic Applicator Technology
Behind the Scenes: A Look at Lumofil, Our Groundbreaking 3D Printed Cosmetic Applicator Technology
6 April 2023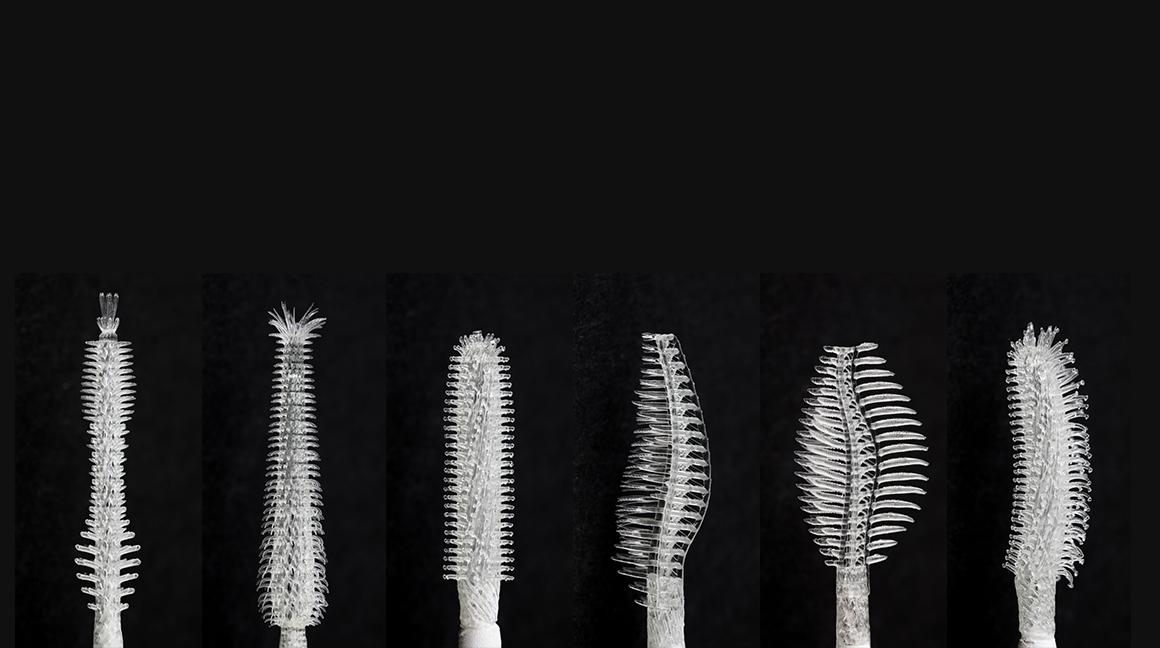 It was the summer of 2020, in Cambridge, MA, and Zongheng Sun had just walked into the bustling headquarters of OPT Industries. The team was hard at work around a new type of 3D printer. It was a machine the size of a small bed, and it ran a conveyor belt through a vat of liquid plastic. It was - and still is - the first 3D printer to be able to print continuous lengths, instead of being limited to a small, static print bed.
The company was in the process of perfecting a new medical swab technology that would be more absorbent and flexible, in an effort to help with the global shortage of medical supplies. Sun had just started as their Senior Computational Designer, with the mission to not only continue the swab development process, but also explore what other applications the new technology could have.
Sun wasn't sure what to expect on his first day at a manufacturing startup. He was pleasantly surprised to find the walls were covered in sketches of mascara brushes.
"I was expecting hard lines and machinery, but instead I found a design team making the most of a new tool. I was immediately inspired," describes Sun. "We recognized that medical swabs and makeup applicators were very similar, both in form and function. Once we decided to start developing cosmetic applicators, we got straight to work innovating a space that many believe is, well, stagnant: mascara wands."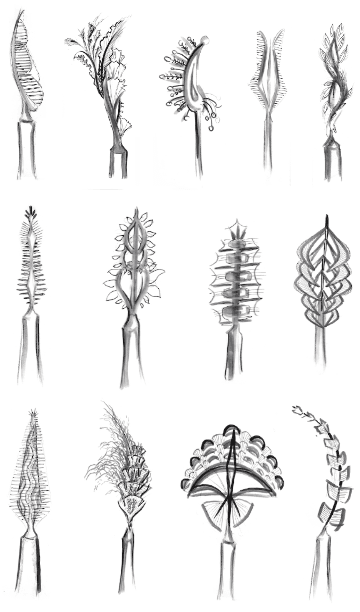 The design team was able to generate six samples in less than two weeks. "The first two took a few days as we learned the basics, but the next four were done in less than a day each; we were wrapping up designs around lunch time, and printing prototypes as the sun went down. Once we understood the product, the development speed was only limited by how fast humans can work. That's how Lumofil began, and we haven't stopped designing and learning in the nearly three years since."
Additive manufacturing for cosmetics packaging
Additive manufacturing, or 3D printing, is a process of creating three-dimensional objects by adding layers of material one at a time. For cosmetic manufacturers, this technology can be used to create complex shapes and designs. Additive manufacturing can also enable faster production times, greater customization options, and reduced waste compared to traditional manufacturing methods.
While the first 3D printed mascara wand hit the market in 2018, there have only been a handful of others since.
However, OPT Industries' technology sets Lumofil apart from these early examples with much higher resolution, variability, customization, and speed than ever before possible.
What is Lumofil mascara wand manufacturing?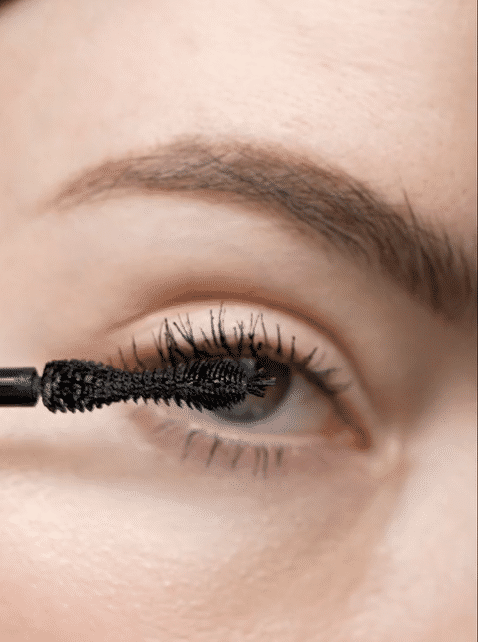 Lumofil is OPT Industries' solution for manufacturing unique, high performance cosmetic applicators. We pair proprietary computational design software with RAMP™, our additive manufacturing technology, to develop highly precise mascara wands faster than traditional manufacturing can, and with more control over performance than any other technology can offer.
Individual bristles can be as thin as 50 microns - about half the width of an eyelash - and arranged in algorithmically generated patterns to achieve consistent and impressive application results. Our proprietary modeling technology produces thinner, softer bristles than traditional wire-twisted or injection molded components. Lumofil can create wands that offer multiple benefits and a nearly unlimited range of shapes, so mascara formulations can do it all - instead of needing to choose between volumizing, separating, or lengthening, one brush can do all three.
Cosmetics brands that use Lumofil experience quick iteration on design and a smooth and efficient transition to scalable volume production with low MOQs that seamlessly adapts to changing market needs.
Lumofil brushes also boast an impressive environmentally conscious profile, with a short, simple, and ethical supply chain. Our polymer formulation is made specifically for cosmetic performance, and uses 30% to 70% bio-materials derived from conifer trees.
Experience micron-scale precision in cosmetics.