How to Reduce Noise Levels From Vibratory Equipment
How to Reduce Noise Levels From Vibratory Equipment
Article Contributors:
1. OPT Industries
15 November 2023
Manufacturing companies producing parts for cosmetics packagers, medical facilities, and automobile makers are essential cogs in their respective industries. As manufacturing professionals know, there are challenges to producing these important materials. 
Reducing noise levels from vibratory equipment is one of them. 
Noise levels are a constant concern in the workplace. The Occupational Safety and Health Administration (OSHA) lists its permissible noise exposure limit at 90 dBA, a metric used to adjust decibels to human hearing. When that level of noise is exceeded over the course of an eight-hour day, employees are at risk of permanent hearing loss. 
Noise levels can reach 85 decibels when one person simply raises their voice to talk to another who is just a few feet away. Employers whose workplace reaches that rate averaged over eight working hours, must implement a hearing conservation program, per OSHA regulations.
For vibratory conveyor OEMs, the vibratory equipment their manufacturer customers use to move parts is a big contributor of noise. By reducing noise from movement, vibratory conveyor OEMs can better manage noise levels, keeping employee safety front-of-mind and helping their customers stay OSHA compliant. 
A product that can help reduce noise levels from vibratory conveyor surfaces has entered the market. 
Meet PolyBrush
Composed of 30 percent bio-based materials sourced from conifer trees, OPT Industries' PolyBrush is the ideal replaceable brush mat for vibratory conveyor equipment.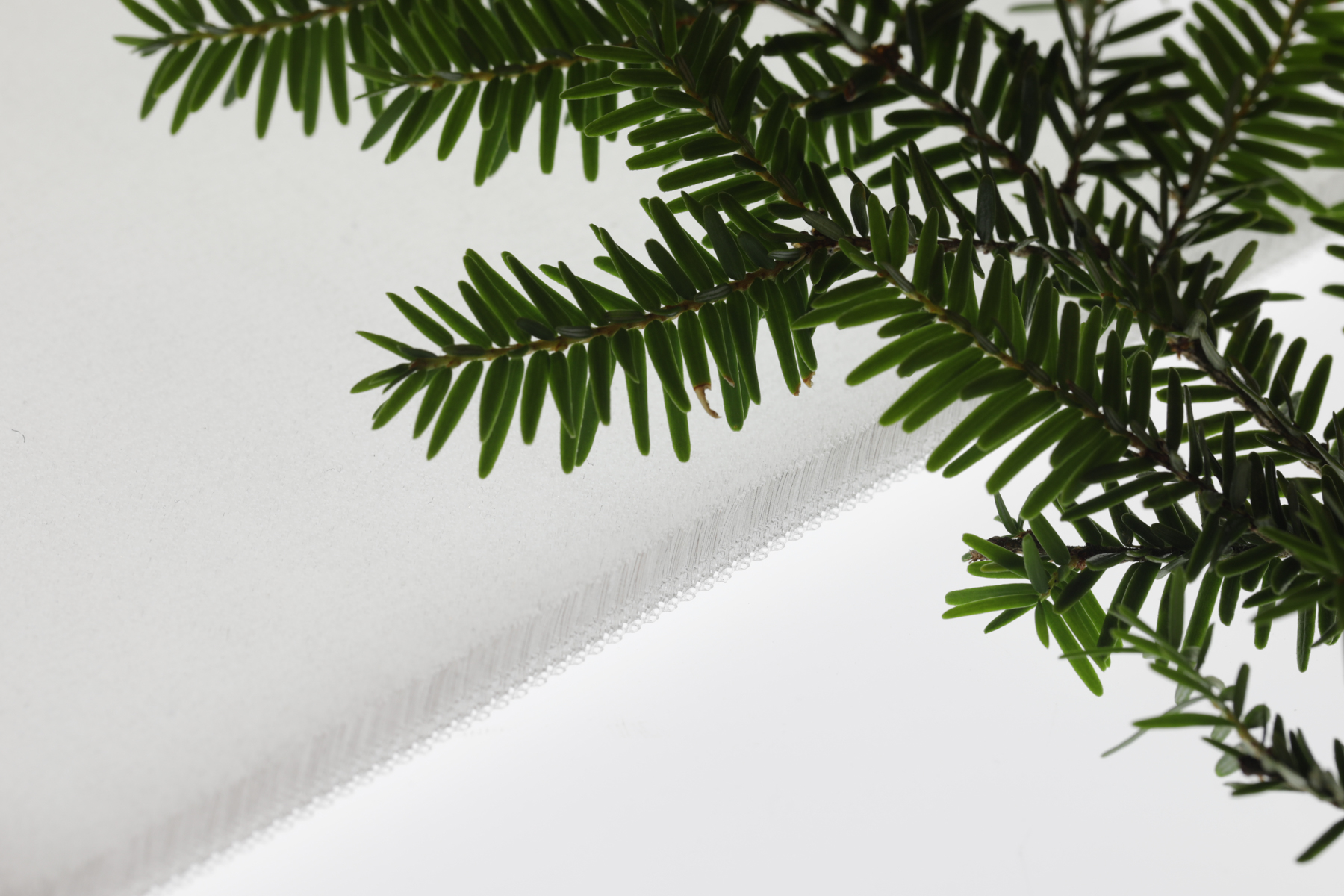 To comprehend how PolyBrush can reduce noise levels from vibratory equipment, it is helpful to understand how these conveyor machines work. 
A transport trough, or platform, is the first component of a vibratory conveyor's design. Using a special carpet that turns mechanical vibration from a vibratory motor into motion, parts are moved using carefully controlled linear vibrations. This causes the materials to gently jump, tumble, and toss on the moving surface. Depending on the architecture and features of the vibratory equipment, travel speeds range from a few feet per minute to over 100 feet per minute. Pace is controlled by frequency, amplitude, and slope angle. 
Anyone who has been on the floor of one of these manufacturing plants has experienced the startling noise caused by vibratory equipment and clanking parts, one of the most common sound sources. Besides just being a nuisance, clanking parts can lead to damaged goods. That is the last thing any manufacturer wants. 
Noise levels coming from vibratory equipment are a problem, but sound emissions can be dampened through the use of brush mats. These types of easily installed liners have the added benefit of providing certain levels of abrasion resistance. 
PolyBrush uses angled polymer bristles to safely move a variety of delicate parts with minimal risk of damage. Like the well-known 3M Brushlon line, PolyBrush allows vibrations to be transmitted through the texture of the printed carpet, reducing noise levels for manufacturers. 
Brush mats are difficult to manufacture and wear out over time. For years, the 3M Brushlon line was a leader in the industry, offering companies choices between bristle sizes, materials, and other configurations. The 3M Brushlon line, however, is no longer produced. 
PolyBrush has become a go-to replacement for manufacturers with worn-out 3M Brushlon mats.
Replacing Brushlon
Made using a continuous 3D printing process, PolyBrush was originally developed in partnership with industry expert, The Industrial Brush Company, to provide a better option for manufacturers. 
PolyBrush's design ensures that parts never reverse direction, and the density has been optimized to provide support for fragile pieces by holding them away from the conveyor. The product was designed so that the densely packed brush mat works effectively with machinery that is already on the market. 
For companies that are familiar with Brushlon, PolyBrush's trim length is comparable to 3M's Brushlon 331B and 321B series brush mats. Manufactured in Massachusetts, PolyBrush cuts cleanly so there is no risk of layer separation due to its single-material construction. 
Reducing noise levels 
Noise reduction methods in manufacturing settings include the following: 
enclose the noise source

change work practices

replace machinery with quieter models and,

utilize sound-absorbing materials. 
With the departure of Brushlon, manufacturers have tried to get creative with their noise reduction tactics, at times to no avail. Many have attempted spray coating their conveyors, sometimes using a product that is used to protect truck bed liners. This application provides minimal noise protection and can lead to other issues, such as reduced part flow. 
Others have tried packing boxes around vibratory machines to reduce the noise levels, a tedious exercise that can decrease overall throughput. Increasing the distance between noise sources and purchasing new equipment can add costs and disruption to daily operations. 
PolyBrush's unique material and design can contribute to effective noise reduction in vibratory equipment in manufacturing facilities.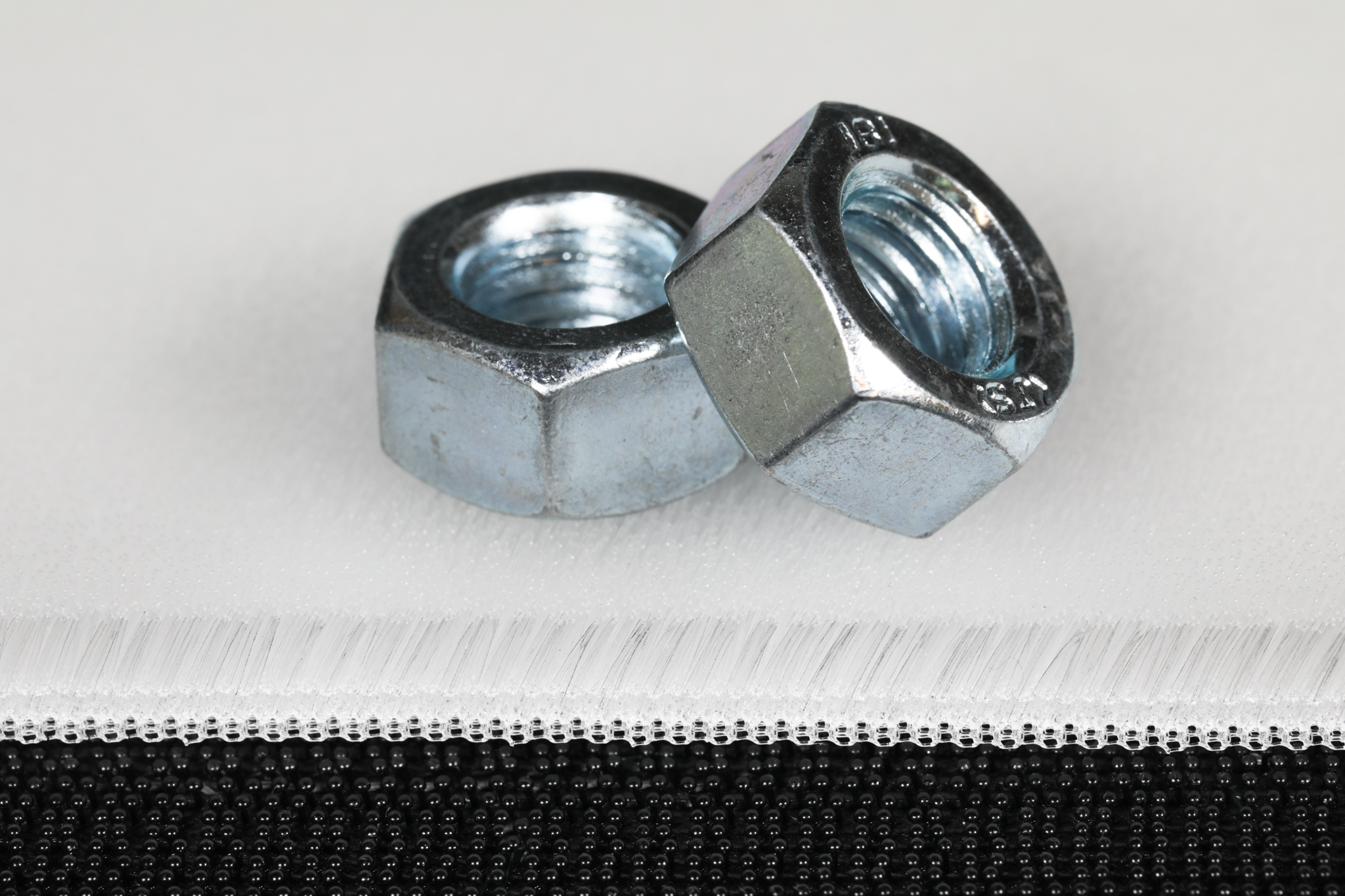 PolyBrush's bristles help move parts and create non-slip surfaces, and the gaps between the bristles enable effective load resistance. PolyBrush's proprietary production offers quality durability, and sheets can be easily cut and shaped to size, facilitating usage in various machines and configurations. 
These design features help PolyBrush reduce noise levels from vibratory equipment, key to employee health and wellness. 
The Center for Disease Control (CDC) encourages business owners to prevent hazardous noise exposures. The government agency estimates that 22 million workers are exposed to potentially damaging noise at work each year. About 20 percent of noise-exposed manufacturing workers tested by the CDC have a material hearing impairment or hearing loss that impacts day-to-day activities.
For those who work in a factory with vibratory equipment, exposure to disruptive sounds produced by vibratory machinery is now manageable with the help of PolyBrush. 
PolyBrush, an alternative to Brushlon brush mats for vibratory conveyors, is now available. Those who are interested can submit their requests for samples via OPT Industries' website, optindustries.com/product/polybrush.