Entering a new age of polymer materials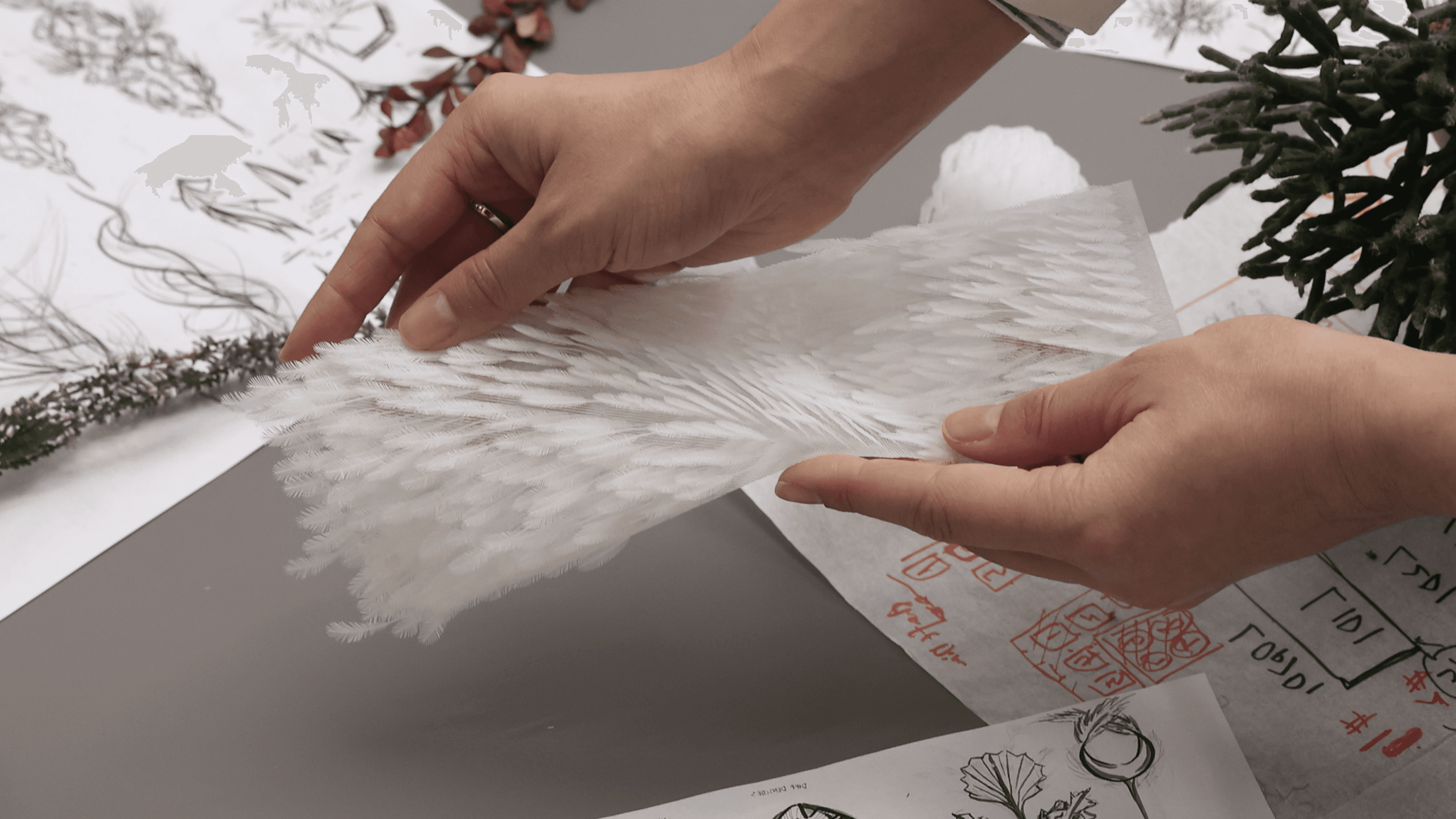 In this article:
A brief history of synthetic polymers

How OPT Industries is advancing polymer technology

What you can expect from OPT's design team and this publication
We have been using the materials around us to shape our reality since the first person sharpened a stone to make a cutting edge. The history of humanity is documented, in large part, on a timeline of materials - the first six of which were found or made by combining natural substances.
In 1862, the seventh material began to shape humanity - but it was formed, not found. Alexander Parkes exhibited the first plastic, Parkesine, at the London International Exhibition, and marketed it as a replacement for ivory. Parkesine was formed from cellulose, which Parkes had been experimenting with in an attempt to create a better substitute for shellac.
The first fully synthetic polymer resin, Bakelite, was invented and patented in 1907 by Leo Hendrik Baekeland. Brittle and difficult to produce, Bakelite marked the beginning of the Polymer Age, and was used to replace shellac and hard rubber for the electrical power industry, as well as in some home appliances. By his death in 1944, he had lived to see at least some of the potential of his invention, including nylon, polystyrene and polyethylene - all of which were heavily used in American and British efforts during WW2.
In the years since, synthetic polymers have become a part of every industry, from medicine to fashion. They are spun into threads to create fabrics, clarified into lenses, and molded into vehicle parts. We even use them in chewing gum to enhance texture. Polymers have become dominant due to their versatility, durability and competitive cost to scale up for mass manufacturing. We even gave them a popular name that is more well known: plastics.
However, plastic's reputation has suffered over the years. There are several hurdles that we will need to overcome to fully realize the potential of this material. A major challenge of using plastics is the lack of environmentally friendly options - the most popular polymers are not biodegradable and are the cause of an incredible amount of pollution. Both production and degradation of many of these polymers releases harmful chemicals. These downsides highlight the need for continued research into alternative materials that are more environmentally conscious and sustainable.
The next frontier is stretched out in front of us, and is as expansive as the Americas appeared to Lewis & Clark. Come with us as we push past the boundaries of material performance through digital design and manufacturing. We are discovering new methods of increasing performance, varying texture, and lowering waste every day - and we can't wait to show you the results.
Welcome to Lab Insights, our publication about great product design enabled by the latest materials from OPT Industries. 
At OPT, our advancements in additive manufacturing allow us to manipulate structures on the microscopic level. This significantly expands design possibilities, enabling enhanced performance and aesthetic qualities. Our methods produce architected materials, a class of materials that have unnatural physical properties due to algorithmically designed structures. These materials are not only high performance, they also have significantly simpler supply chains, lower energy consumption and a carbon footprint that is a fraction of their traditionally manufactured counterparts.
Our Lab Insights series will give you an inside look at how these materials are developed, produced, and tested. Some of the design topics and challenges you can look forward to include:
Compression and Loft: Spacers & Foam

Biomimicry takes flight at OPT

Varied Softness and Aperture: Tulle & Lace

Architected Cosmetic Applicators

Strength in Flexibility: Weaves & Auxetics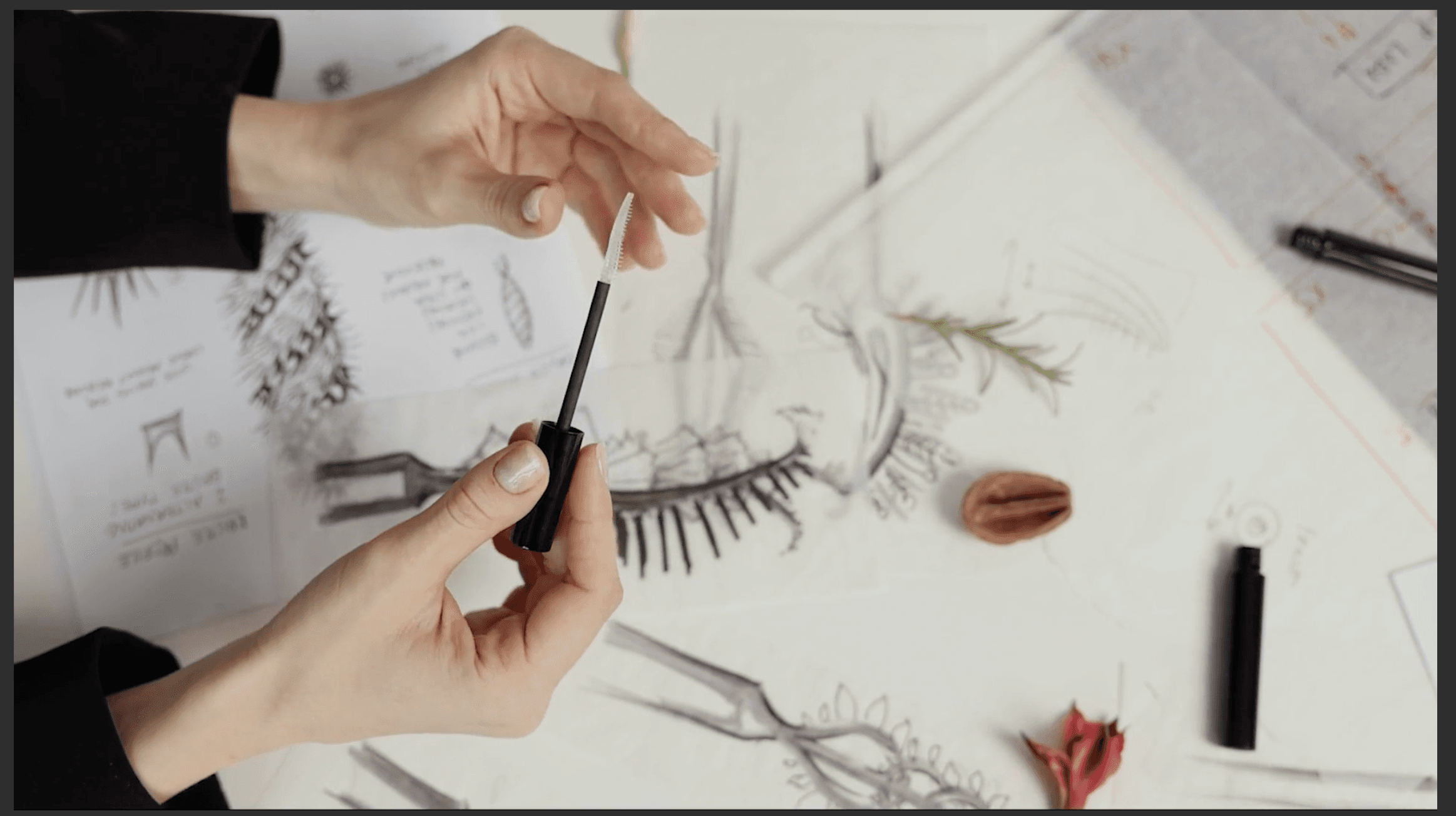 Bridging the gap from design to manufacturing
This series will focus equally on our designers' creative process and the tools they use throughout research and development. Our growing team of computational designers bring an incredible amount of talent and experience to the table, while our software and mechanical engineering teams create world class tools that break the boundaries of what's possible. Our in-house software gives us complete control over hundreds of parameters for each design. These include softness, elasticity, and aesthetics. We can also process files 40x faster than commercial software. This means designers are able to work (nearly) as fast as they can think.
Designs are then printed with our flagship automated digital photolithography technology, RAMP™, the world's first roll-to-roll 3D printing platform. Because we design and prototype on the same model of machines that we use for manufacturing, it's easy to rapidly prototype, then scale up.
Finally, our designs are made with our own polymer resins. Our formulations prioritize balancing performance with a high percentage of bio-materials; we're working towards a cleaner future for polymers.
Unlocking the potential of customized materials for your next product
We believe that every innovative solution is made possible by the right materials being available, at the right time. We are committed to fostering strong partnerships to bring about truly differentiated products and driving advancements in their industry.
Our team of over 30 skilled staff is dedicated to continuously developing new material ideas for the right applications. Numerous projects, like InstaSwab for diagnostics and Lumofil for cosmetics, have transitioned from innovative concepts to successful series production for our customers, showcasing the power of partnership in driving progress.
Can't wait to see what we're up to? Check out some of our latest products and solutions:
Instaswab

, our digitally manufactured diagnostic swabs that may improve sample recovery, patient comfort, and adaptability.

Lumofil

, a new way to design and manufacture cosmetic applicators

PolyBrush

, an industrial brush mat that works with vibratory equipment to move delicate parts without risk of damaging them.
The architected material presents an exhilarating opportunity to transform industries ranging from consumer products to industrial processes. We want to share our achievement and insight with you as we embark on our journey into the realm of material design and manufacturing. Though we have been innovating for several years, there is still so much to discover. We're currently expanding into new industries - make sure to come back soon and check out our next product launches!
Get notified when we publish our next Lab Insights article: