Unlocking the Perfect Lash Look: How Mascara Wand Design Influences Application and Results
Unlocking the Perfect Lash Look: How Mascara Wand Design Influences Application and Results
27 April 2023
A designer, a mechanical engineer, a software developer, and a makeup artist all walk into a Sephora. They agree that, with their combined knowledge and experience, it is time to settle the great debate of makeup enthusiasts everywhere: what is the best mascara wand? 
The designer selects based on the overall shape of the wand - after all, what is paint without the right paintbrush? Should the wand reflect the shape of the eye it is being used on? How does the curvature of the shaft affect application?
The software engineer chooses not to focus on flexibility or shape, but rather on the level of regularity and density of the bristles. They know the more random and dense the bristles are packed, the more volume will be attained; conversely, less dense, more evenly distributed bristles will lengthen and define lashes. They reason that if the goal is to spread material at a certain rate, what could be more impactful than how much of that material is picked up at a time? 
The mechanical engineer peruses and compares the type of wand to the viscosity of the formula. They flex and examine the brushes, wiping off the formula to examine the material used to create the wand. They know that twisted wire bristles will pick up and distribute formula at a much different rate than a wand made with plastic extrusion based on how the material of the wand interacts with the formula used.
Finally, the makeup artist corrals them all together, and lets them know that, in actuality, they are all correct - but all incomplete. The artist explains that the best wands are built for the application outcome desired, and presents the various benefits and drawbacks of each wand characteristic. They all agree that if they could introduce more control and variation to wand design than seems to be currently available, a better mascara wand could be produced.
This reads like the set up for a joke, but it's how several work outings have gone since 2020, when the OPT Industries team started researching how to make a better mascara wand.
Mascara is, arguably, the most impactful cosmetic in a standard makeup arsenal. Many apply it even on days they are not putting on anything else, and for good reason - the right product opens up and defines the eyes, creating an energetic and alert look. 
Finding the perfect mascara is a quest that involves research, trial and error, and usually, a few disappointments - it seems that everyone has their own "holy grail" brand. But it doesn't have to be this way. As it turns out, the most important part of the mascara is not the actual formula, but the wand itself. 
The story of OPT Industries' new Lumofil mascara wands starts when our designers, mechanical engineers, and software designers all realized that the individual features are important, but the best wand is made when they work together. By conferring with makeup artists, we were able to realize that vision. 
Why shape matters for mascara wands
Mascara is a viscous liquid that must be combed onto the lashes, which means the shape of the applicator will determine where and how the liquid is applied. 
The designer in our story was correct to focus on this aspect, as it has an enormous impact on where formula is concentrated around the eye, and how much ends up on each lash.
There are six main categories of wand shape that offer six distinct results, though each manufacturer often creates variations on these options: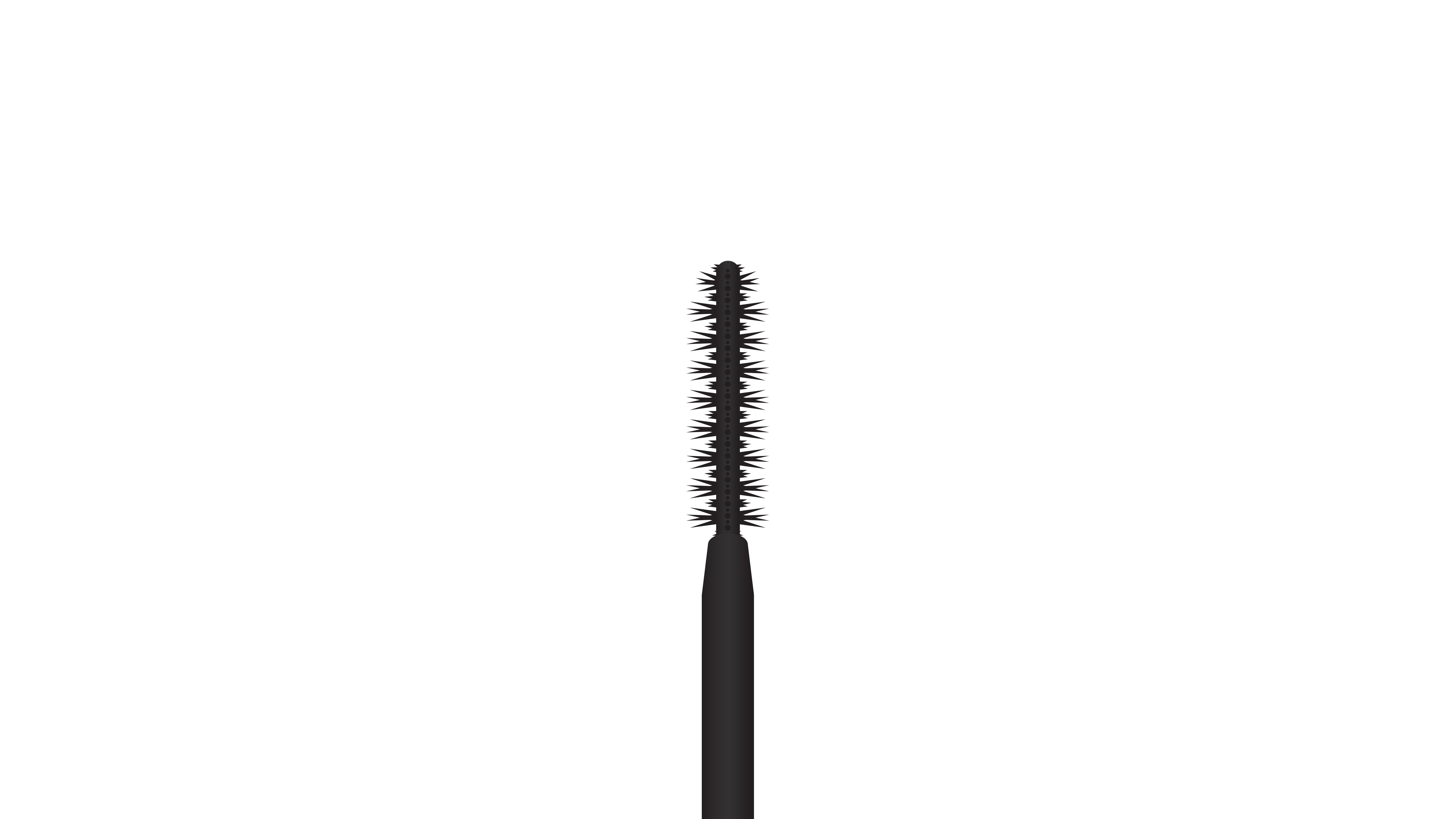 Straight: A straight shape with evenly spaced bristles that provides a simple, natural look to the lashes. A great example of this is the Trish McEvoy High Volume Tubular Mascara.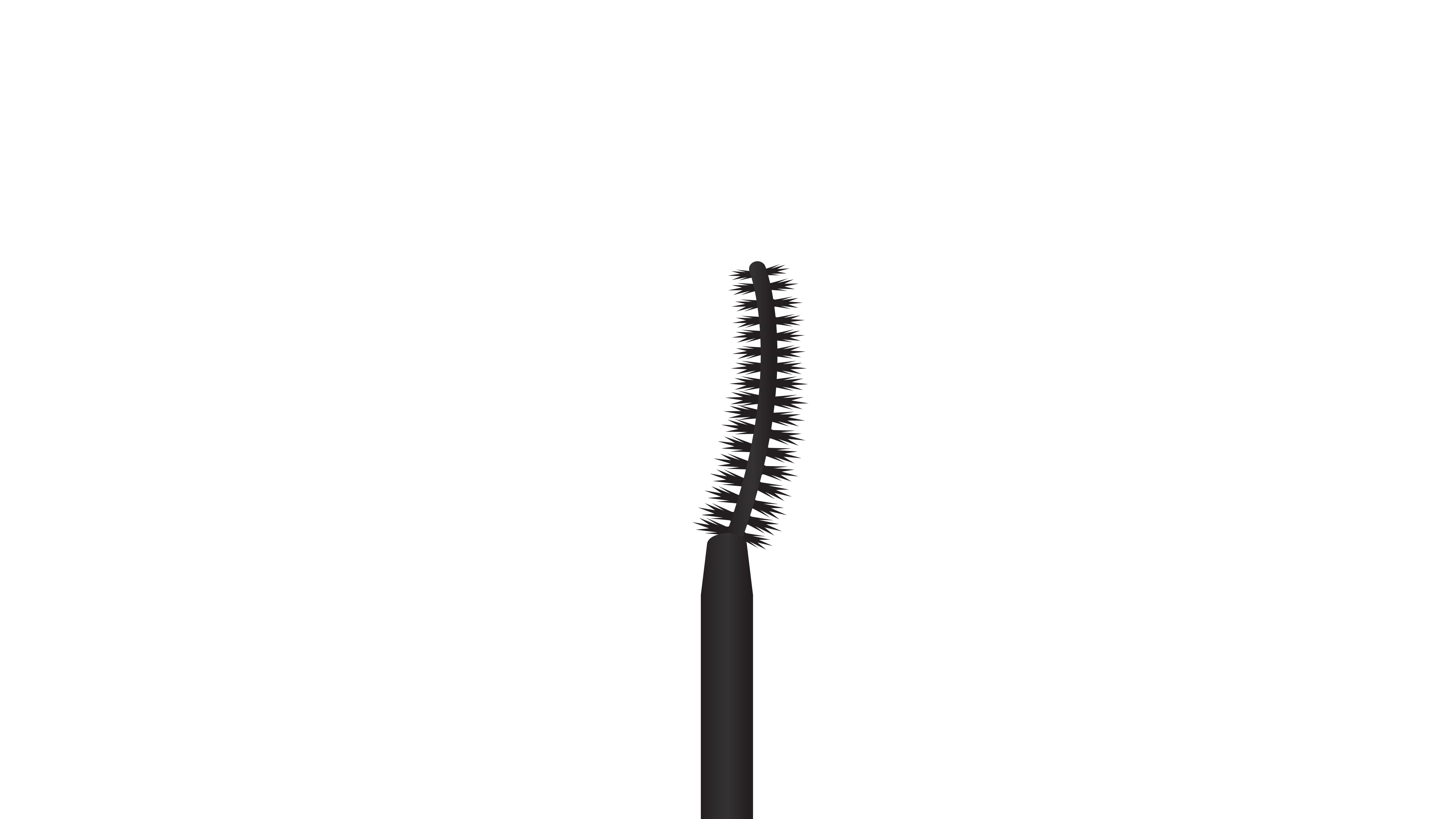 Curved: The curvature of the brush helps to curl and shape the lashes and create a more dramatic look. Wands like the one included with Diorshow Iconic Overcurl Waterproof are great options for wide-eyed results.

Hourglass: This wand is wider at the ends and narrower in the middle, with fine bristles. This shape, which can be seen in options like Milani Highly Rated Anti-Gravity Mascara, builds up mascara formula at the root, while distributing the product through to the tip of each lash for a voluminous effect.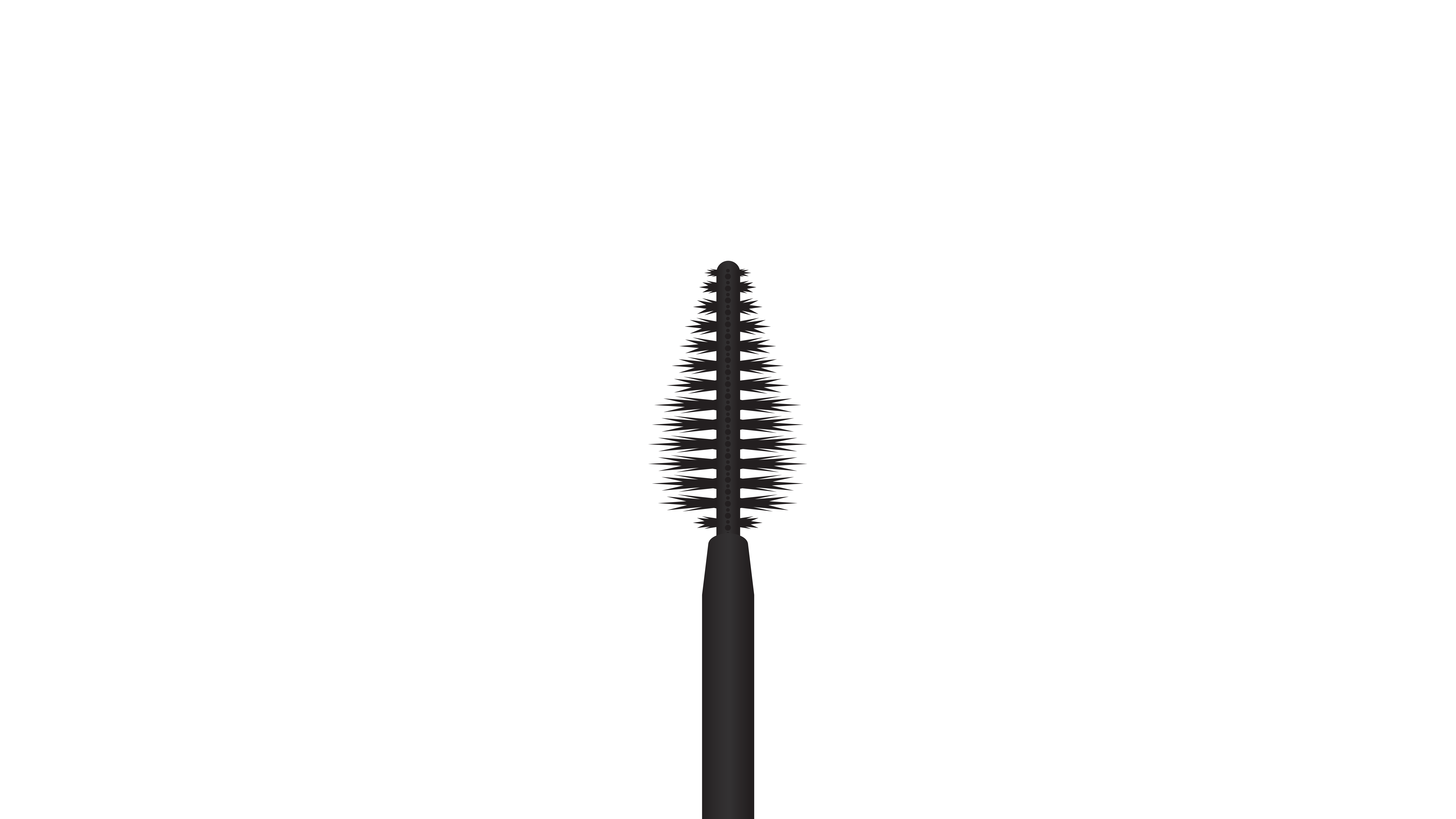 Tapered: These brushes have a pointed tip that is designed to reach the inner and outer corners of the eyes. This creates a precise and defined look for mascaras like Make Up Forever Aqua Smoky Extravagant.

Ball: This spherical shape, like the brush for the KIKO Lengthening Top Coat Mascara, is designed to add volume to the lashes. The round shape of the brush helps to create a fuller, more dramatic look, while giving the user precision during application.

Comb: These brushes have a fine-toothed comb shape that is designed to separate and define each lash. They are ideal for creating a natural, separated look. The ILIA Limitless Lash Lengthening Clean Mascara is an example of a combo wand that delivers high separation.
How material flexibility and bristle density impacts mascara application
The mechanical engineer and software developer were analyzing two features of mascara wands that are dictated almost entirely by the manufacturing technique. 
Today, most mascara wands are still manufactured via traditional means. While these options can be beneficial for a high volume, symmetrical design, the time and investment required for new products can be a huge deterrent to innovation and young companies who are trying to launch new products. There are three options that are most common, and each have their own impacts on application: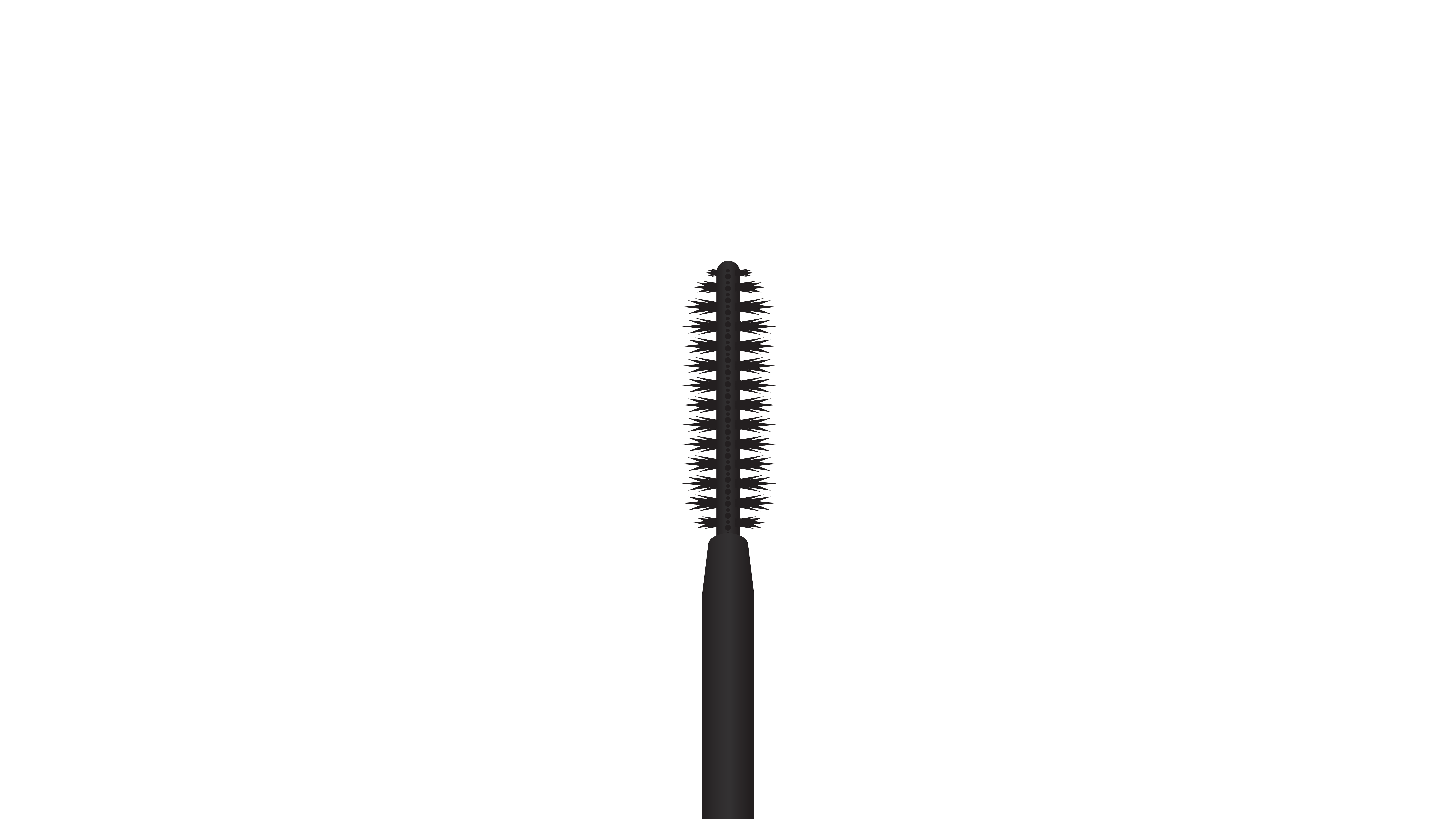 Twisted wire
These brushes are made by twisting multiple wires together to trap bristles, and then trimmed to create the desired brush shape. GEKA Twisted Brushes are a great example of these easy to produce wands. The wires are often made from nylon, and are twisted using specialized machinery. Results must be symmetrical and, in general, fairly simple. The resulting brush is thick and densely packed with bristles, which makes them a popular choice for volumizing mascaras.

Injection molding
Injection molding is a popular method for manufacturing plastic mascara wands such as the Albea Plastic Mascara Brush. This process involves injecting molten plastic into a multi-cavity mold, allowing large production runs. While injection molding can be quite efficient for large runs, each mold takes significant time and investment to create, which makes iteration slow and low quantity runs cost prohibitive. Injection molded mascara brushes are typically made from plastic materials such as polypropylene or nylon. They are often used for precise application, such as lengthening or separating mascaras. 

Extrusion
Extrusion is another method that is commonly used for manufacturing simpler, symmetrical plastic mascara wands, such as COVERGIRL Lash Blast Volume. It involves heating the plastic and then pushing it through a die to create the desired shape. Extrusion can be used to create wands with complex shapes and features, and it is often used for high-volume production runs.
Different technologies have different restrictions on the shapes they can produce. For mascara wands, the shape affects the outcome of the makeup. Companies that use traditional manufacturing may need to use multiple technologies to make different types of mascara. This creates longer and more complex supply chains, which can cause production delays and harm the environment unintentionally.
A new approach to mascara wand manufacturing: Lumofil
Unlike traditionally manufactured wands, OPT Industries' cosmetic applicator manufacturing solution, Lumofil, uses computational design tools and our proprietary additive manufacturing technology, RAMP™, to mix a variety of bristle types and shapes together seamlessly. 
With Lumofil, we're able to control each parameter of the wand completely. We use algorithmic design to adjust the randomness of bristles - which allows us to control the volumizing effects of the wand. We can adjust the amount of product the wand picks up with each application by adjusting the angle, twist and shape of each bristle. We can also augment the entire wand with high precision printing that allows us to create standalone features that are as small as 50 microns - less than the diameter of an eyelash. The shaft itself can be made absorbent to distribute more mascara onto the user, and any connection point to the cap is possible.
Our technological capabilities are showcased in our sample shapes, which we use to demonstrate to our customers what Lumofil is capable of and inspire their own, unique wands.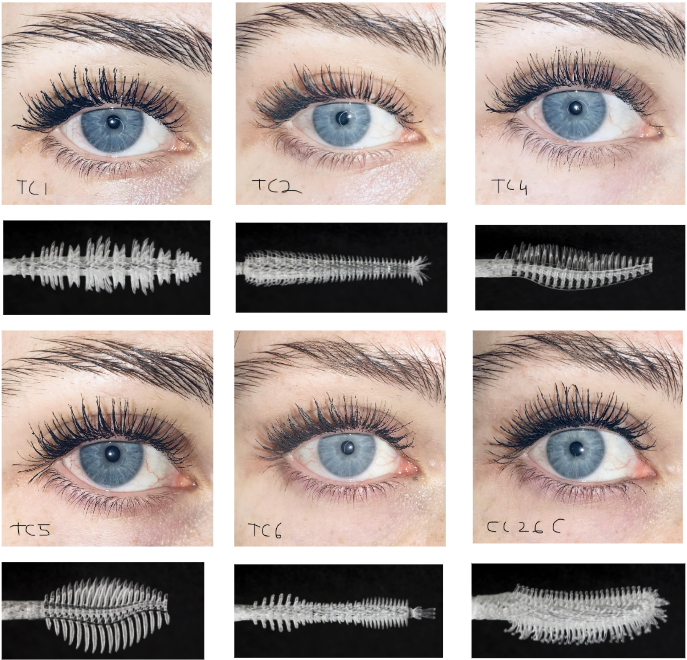 From left to right: 
TC1: This wand design was one of our first. It yields impressive volumizing results thanks to its wide-diameter bristles that vary in density and length. This variation creates "wells" that pick up a large amount of formula and distribute it on the lashes, while the bristles that are closer together act as a comb, creating separation and length. 

TC2: Our take on the straight and tapered brush, this shape has moderately spaced bristles that are hooked, with a dense ball tip. This wand achieves a glamorous, lengthening look with high separation of lashes, while also offering high precision control to the user. 

TC4: This wand uses architectural principles to create a curved comb with a shaft that has some bounce and flexibility, but only on the same axis as the eye. The fine, dense bristles comb out formula, giving a lengthened, separated result. 

TC5: This shape was inspired by tea leaves and uses surface tension to pick up the most formula of any of our sample designs. The comb-like, thick, and extra long bristles then comb out the mascara from root to tip, achieving separation and a dramatic look. 

TC6: A combination of the classic hourglass shape with a ball tip added. We've varied both the density and the diameter of the bristles, with thick bristles with space between them at the base and dense, thin bristles at the top, with the center of the hourglass populated with the most tightly packed bristles. This wand gives the users incredible volume, while also enabling precision application with the ball tip. Outer lashes receive the most volume and density, while inner lashes are lengthened and separated, to achieve an open-eyed aesthetic that overcomes the common issue of sparse, short inner lashes. 

CL26C: This remix of the classic wand shape uses longer bristles and a wide shaft to pick up lots of mascara formula and distribute through the lashes, with impressive volumizing properties. The straight bristles achieve moderate separation and the tapered faux-ball tip gives added control to the user, as well as ensuring that inner lashes receive coverage. 
While these designs are all available for production, a major benefit of OPT Industries' technology infrastructure is the ability to take any of these samples as a starting point, and then apply further customizations and edits to it digitally. We can then print prototypes and test in a matter of days. Brands that are looking for a differentiating wand to add to their product line are able to explore and fine tune options without having to start from "scratch" on design, or wait for molds to be created. 
Lumofil 3D printed mascara wands can be easily customized, boast fast product development timelines, and have scalable and flexible manufacturing options. Because we use additive manufacturing technology and manufacture in the continental United States, we're also able to maintain a short supply chain and work with environmentally conscious materials.
Experience micron-scale precision in cosmetics. Order a sample kit of Lumofil today.